Want access to all things Bendigo, Eco-Travel and Stay Social?
Subscribe below and we'll email you from time to time with interesting news and tantalising experiences, you won't want to miss!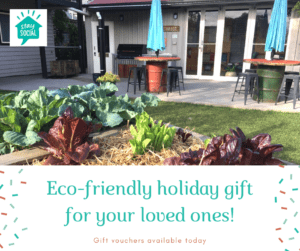 Looking for a kindhearted, considerate gift for Christmas? Offer an experience to remember at Stay Social, the most comfy, ecofriendly and thoughtful accommodation in Bendigo!
Read More »